The SARS COVID-19 Virus will have a Profound Long-term Effect on Human Health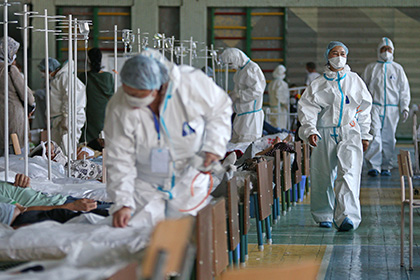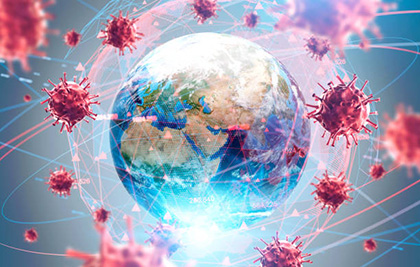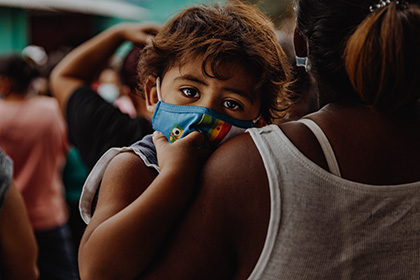 The lungs manage to pack the surface area of a tennis court into our ribcage.
The COVID-19 virus will have a significant impact on the imaging market. With surging number of corona cases, the need for intensive care support is also rising. Hence, medical imaging modalities will require reliable visual data on COVID-19 disease progression.
IMAGO'S visual intelligence (VI) solution characterizes ALL tissues in the chest area, including lung pathology, using standard X-ray or Ultrasound images, including lung pathology, before applying machine learning (ML) analytics to provide clinically critical visual and quantitative information to a clinician. Imago can integrate a triad of capabilities as a breakthrough in medical imaging science, i.e., COVID-19 detection, monitoring, and assessment of treatment efficacy in a clinical setting. Below Imago comparison as an example.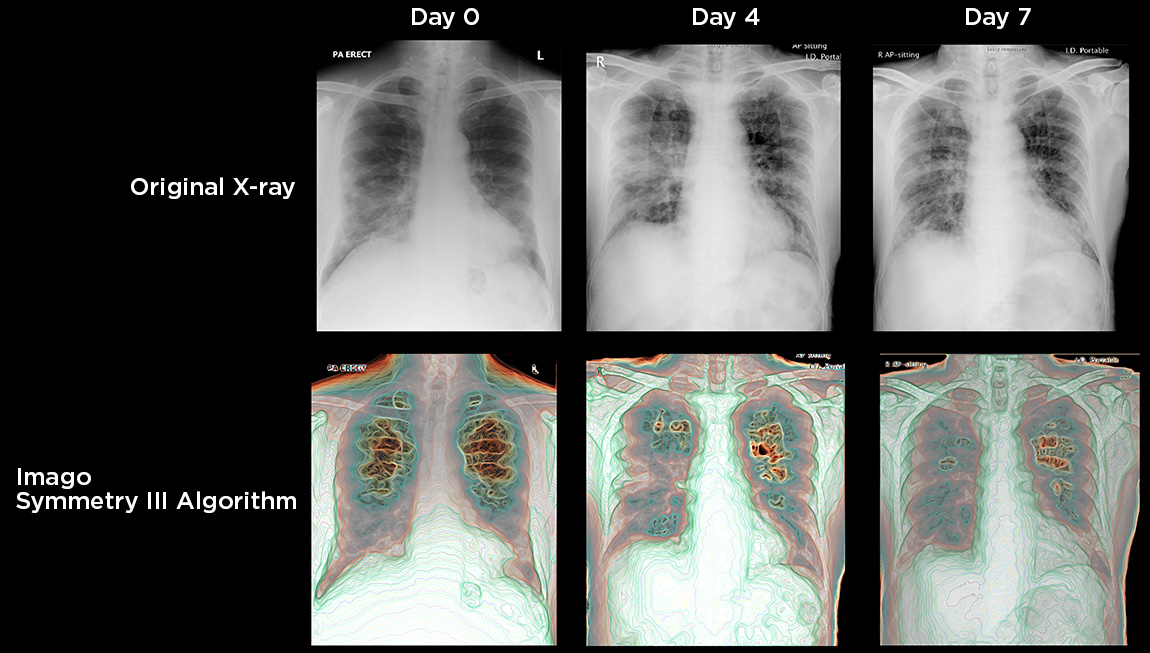 Figure above. Progression of patient with COVID-19 over 7-day period. Original X-ray images are in top row, while their corresponding Imago post-processed images are on the bottom row. The patient had intubation tubes in place by day 7. Provides radiologists with tool to make superior interpretation of disease progression.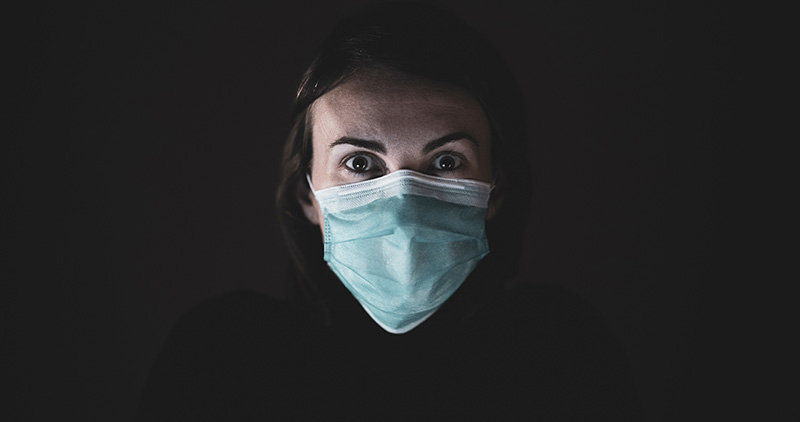 *As we continue to develop Imago's Visual Intelligence™ IP, we will submit a 510(k) application for a single-source version of its technology for an accredited review under the U.S. Food and Drug Administration's (the "FDA") 510(k) Third Party Review Program in early 2022.